We now accept online bill payments.
Featured Physician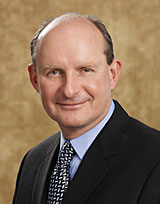 Steven A. Schopler, M.D.
Expertise: Pediatric Orthopedics, Scoliosis Management and Treatment, Spine, Sports Medicine
Areas of Expertise
Location
2400 Bahamas Drive
Suite 200
Bakersfield, CA 93309


Contact Us
Phone:
Main Office
(877) 952-8484

Bakersfield Office
(877) 933-3387
Web site:
www.scoi.com
E-mail:
moreinfo@scoi.com


or click here to subscribe
Volume 2 Issue 9
SCOI Specialists Featured at Annual Conference in Napa
The shoulder and hip specialists at Southern California Orthopedic Institute shared their knowledge by educating other medical professionals at the Annual Orthopedic Surgery Controversies course in Napa, Calif.
A Sign of Bone Loss You Need to Know
Osteopenia, a precursor to osteoporosis, is a telltale sign of bone loss and should be treated. If left untreated, sufferers could face an increased risk in bone fractures, loss of mobility, pain, deformities, and other bone problems.
What Risks Are Your Kids Taking When Using Handheld Games?
Gone are the days of playing tic-tac-toe in the driveway. Instead, children are playing video games on consoles, handheld gaming devices, and even mobile phones. What does this trend mean for your child?
Home Improvement Injuries & How You Can Prevent Them
While do-it-yourself projects have many rewards, there are also hidden dangers on any home improvement work site. Read more to find out how to avoid injury while completing projects at home.
Don't Let Frozen Shoulder Freeze Your Lifestyle
Frozen shoulder is a condition of stiffness, pain, and limited range of motion due to a soft tissue contracture. The condition generally affects middle-aged adults and can be associated with rotator cuff tears and degenerative arthritis, as well as other medical conditions such as diabetes.